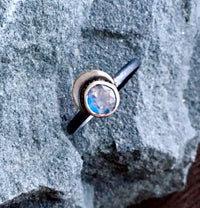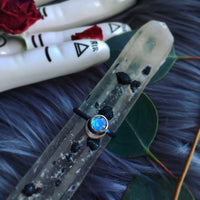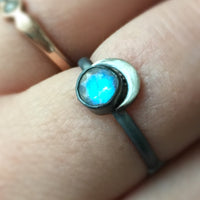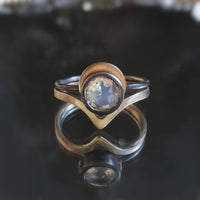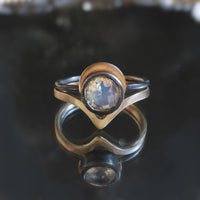 Facets Of Earth
WANDERING LUNA RING
A ring filled with the energy of the cosmos. Playing off the dark and light stars.
Rainbow Moonstone, 6mm, round, faceted
Crescent Moon, brushed finish
Half-round band, 2mm x 1.25mm, blackened patina silver
Please note that all rings are sealed with high quality wax to prolong blackened patina. This does not guarantee that patina will last forever, but for an extended period of time. You may choose to have ring all brushed finish instead.